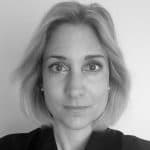 Elle Slabbert, Marketing, Quatro Design
Quatro Design is the leading Australian manufacturer of GRC products aimed specifically at the architecture, interiors and landscape related industries.
With a background in marketing communications, horticulture and landscaping, Elle has unique experience from all sides of the industry and has continued to build on her knowledge of all aspects of public space design and development.
Hyperdome's North Mall was recently upgraded as the first chapter of their multi-million-dollar staged evolution. In this article, Elle Slabbert...